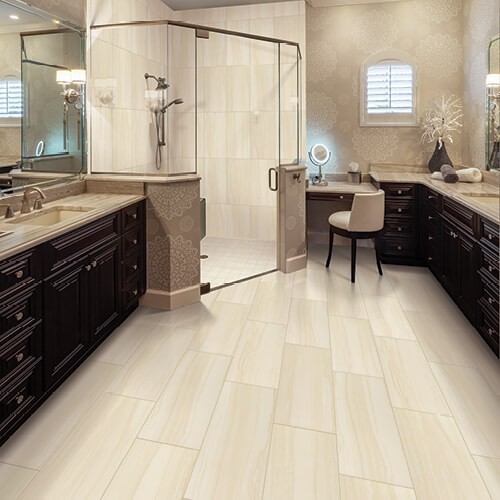 Tile Flooring In
Lancaster

,

CA
Tile is a fantastic flooring option for your home. Available in a wide selection of colors, patterns, designs, materials, shapes, and sizes, tile is one of the most versatile flooring choices out there. Tile is durable, attractive, and easy to customize. Tile is available in ceramic, porcelain, natural stone, glass, mosaic, and more, and can serve as an excellent foundation for any home.
The Benefits Of Tile Flooring
Ceramic tile boasts several impressive benefits, including:
Tile is tough on stains, spills, and debris. Most tile messes can be wiped up with a cloth. 
Tile floors are tough on scratches. 
Tile floors are also tough on bacteria and allergens. These floors are ideal for people with allergies. 
Tile is durable and can last decades if taken care of. 
Tile comes in unlimited colors, sizes, styles, shapes, and textures that will add beauty to any room in your home. 
Tile is dense and handles moisture well.